The Laboratory of Mathematical Modeling and Numeric in Engineering Sciences "LAMSIN", the faculty of Science of Tunis and the University of Maine organize the fifth spring school of the Euro-Mediteranean Research Center for Mathematics and its Applications (CREMMA).
Recent Advances in Math Financial and Insurance
April 22th - 30th, 2015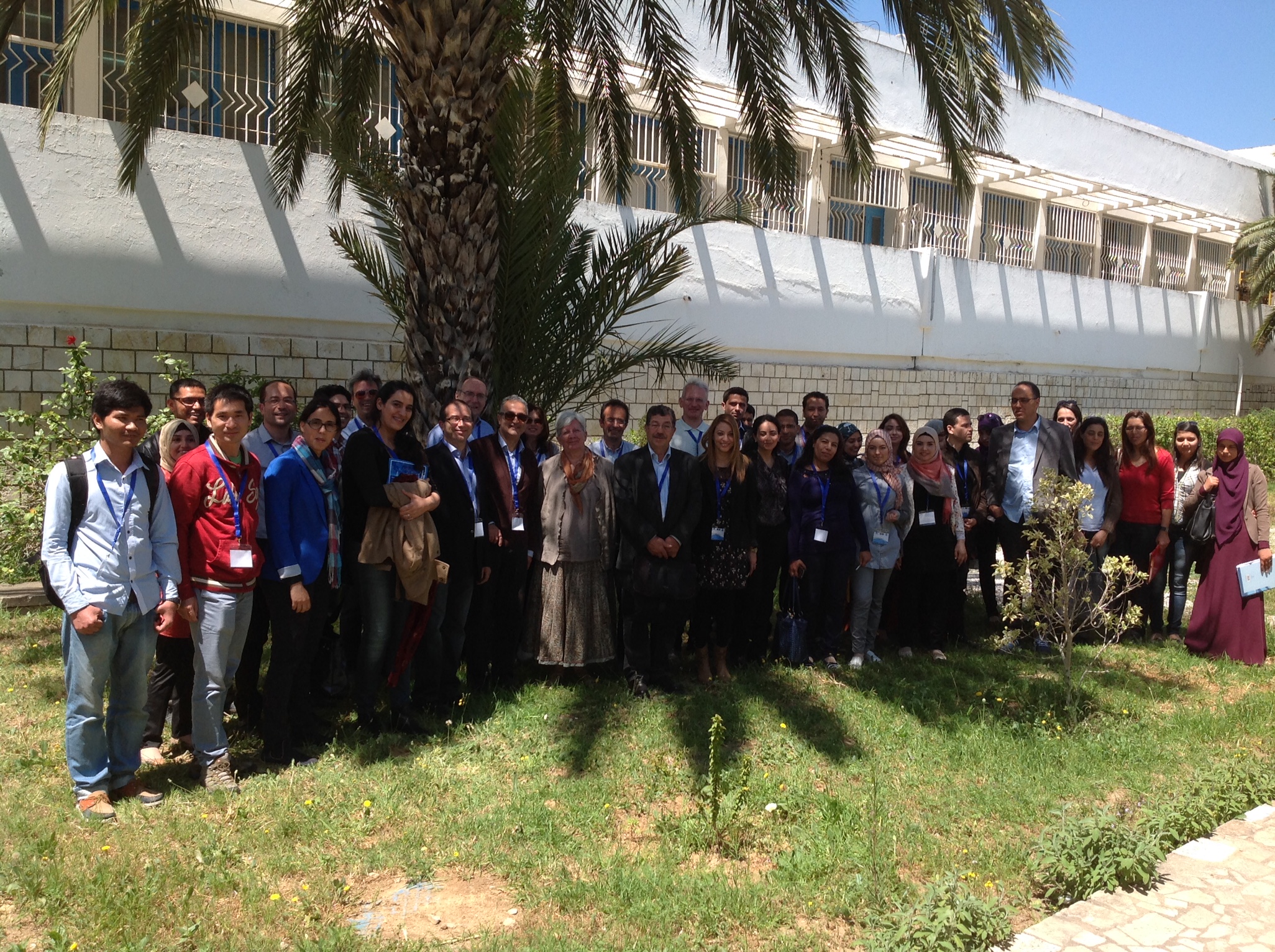 • The location will be in Tunisia.
• The school will take place in " Ecole Nationale d'Ingenieurs de Tunis, ENIT ", from April 22th to April 30th, 2015.
• It will include three courses.
• The lectures are devoted to Recent Advances in Math Financial and Insurance.
• For any question concerning the lectures, contact the program committee:
Anis Matoussi
Professor, Universite du Maine, anis.matoussi@univ-lemans.fr
Mohamed Mnif
Professor, ENIT, Universite Tunis El Manar, Mohamed.Mnif@enit.rnu.tn
Habib Ouerdiane
Professor, Universite Tunis El Manar, habib.ouerdiane@fst.rnu.tn
•
Lectures:


Idris Kharroubi (Paris Dauphine, France )
- Recent developments in Switching Problems .

Mohamed Ben Alaya (Université Paris 13, France )
- Numerical Solution of Stochastic Differential Equations and application of
Multilevel Monte Carlo method


Mathieu Rosenbaum (Université Paris 6, France )
- High Frequency Trading
•
Registration
The application must include:
- a detailed academic CV (specic and detailed programs, evaluation),
- a cover letter with the subject of the thesis organization and some details of the results already obtained,
- supervisor's recommendation letter.
All the candidacies have to be sent to
Hanen Mezghani
and will be considered by the
program committee.
•
Organization committee
-
Mohamed Mnif
: mohamed.mnif@enit.rnu.tn
-
Rim Amami
: rim.amami@ymail.com
-
Mohamed Anis Ben Lasmar
: anis_lasmar@yahoo.fr
-
Wahid Faidi
: faidi_wahid@yahoo.fr
-
Azmi Makhlouf
: azmi.makhlouf@gmail.com
-
Hanen Mezghani
: hanen_mezghanni@yahoo.fr